Do You Know How Many Customers You've Lost
Because Your Phone was Busy Taking an Another Order?
Your One-Stop Online Ordering & Point of Sale Solution
Online Ordering Quick Demo
There are many challenges to running a business, but getting it to be accessible to your customers don't have to be one of them.
In the challenging world we live in, your customers are looking for many different ways to get what they want. If you can make it easy for them to buy from you, they will do so more often.
Our system is both a POS and online ordering build into one to make it easy for you to manage your product or services.
You'll get immediate notification of your orders. No more checking emails or waiting on a fax for your orders. Customer orders enter the queue for fulfillment in a first come, first served basis.
**Covid-19 Business Support Special ** We have an incredible opportunity to help you get your business online with little or no up front costs. We want to do our part to serve our community.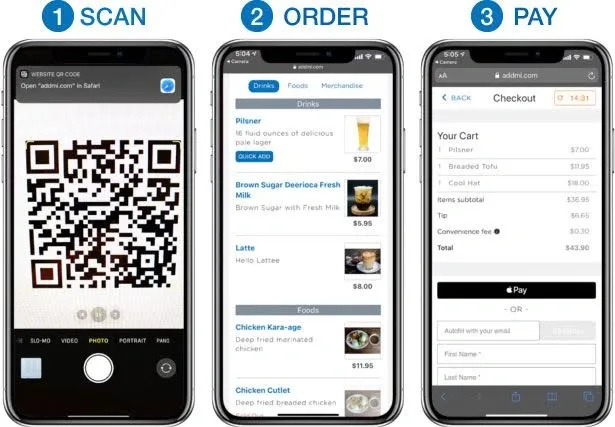 *For a limited time while local main street businesses are impacted by the coronavirus, we're offering free licenses to help get more business to be able to offer ordering online for free.
Benefits of Online Ordering
CONTACTLESS TRANSACTION PROCESS – There is no need to handle cash or credit card.
SAVE MONEY – Labor can be reduced and best of all, the Online Ordering and POS Software is FREE*. (Please see below).
SMS – Notify customers when their order is ready by text for their convenience.
BOOST EFFICIENCY – Automate repetitive tasks to make it easy to manage.
ORDER TRACKING – Ability to track workflow and status of orders.
LOW FEES – Transaction fees are super low to make it affordable for both merchants and customers.
QR CODE ENABLED – For hands free and typing free access to your online store.
Typical System Configuration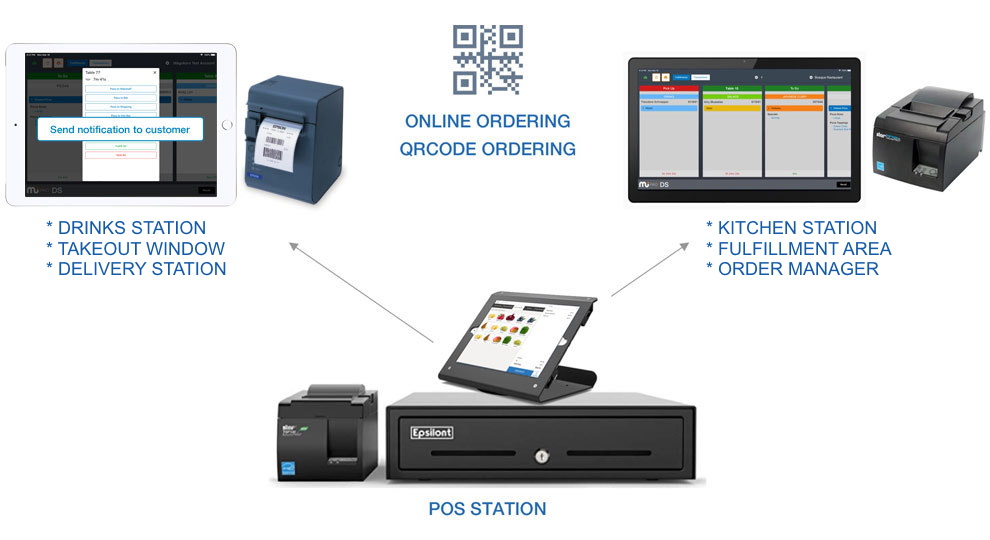 Great For Your Business...
Restaurant
Retail
Pharmacy
Health Store
Service Center
Delis & Small Grocery Store
Books & Music
and much more…
If You Take Phone Orders...
If you are currently taking phone orders, than this is an ideal solution for you. You can only take one phone orders at a time.
However, the online option allows you to take as many requests as you want, practically at the same time. They are listed in the order they were received.
All You Need is an IPAD to Get Started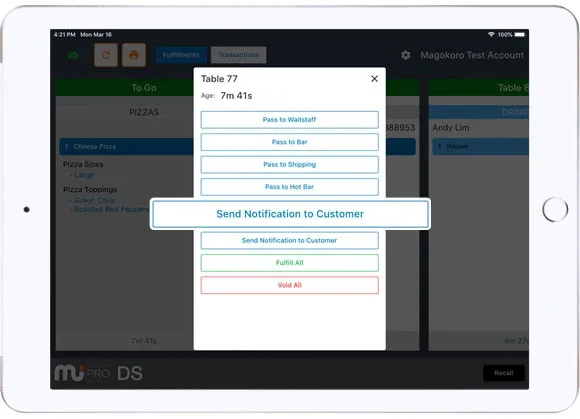 Covid-19 Health Crisis Business Rescue/Booster Specials
To receive a Free account is easy. Please complete the quick form below and we will get your account setup. There is no cost or obligation to use our system.
All you need is an iPad tablet to get started. You'll need internet connectivity via secured WiFi or 4G Cellular. If you don't have an iPad, please let us know. Thanks.
NOTE: You don't need a website for this. We have you covered with this cloud hosted system. We do recommend that you buy a domain name/website address. It costs about $20/yr. It will be the best investment you can make for your business. Get the domain from us and well attach your store to it.
<<— Complete the Request Form
Your account needs to be created manually. Please be patient. We are working as fast as possible to get you set up. Thanks for your business.
*plus NMGRT
** Menu file must be in text format
Need POS Equipment? Here Are A Few Recommendations:
No Problem! We have you covered. Go ahead and grab what you need. If you need help selecting, please contact us.
Already own a Square POS with a cash drawer and receipt printer? No problem there either. Most of those equipment are compatible.